Hybrid environments can be implemented when some workloads are required to remain on an on-premises server but other applications or services need to go to the cloud, making it easier to access on-premises data centers without missing out on the benefits of the cloud.

Hybrid cloud architectures help organizations integrate their on-premises and cloud operations to support a broad spectrum of use cases using a common set of cloud services, tools and APIs across on-premises and cloud environments.

We manage solutions that provide virtually any data center, co-location space, or local facility with the same infrastructure, services, APIs, management tools, support, and operating model as AWS. You can run Amazon EC2, Amazon EBS, container-based services such as Amazon EKS, database services such as Amazon RDS on AWS Outposts, and analytics services such as Amazon EMR locally.

Diagram of a simplified hybrid architecture
Advantages of hybrid environments
Work in office as in the cloud
Security
Single point of authentication
Robust architecture
Windows and Linux environments
Active Directory
Use of internal systems
---
Framework used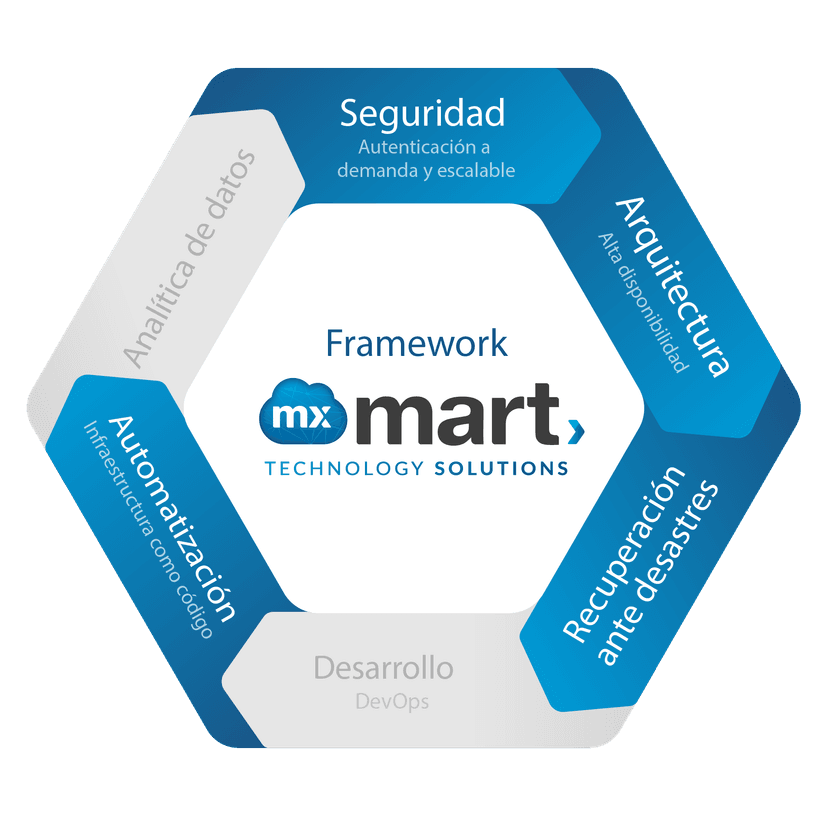 ---
Services