The disaster recovery has become more common than we could imagine, and without a doubt, most organizations and institutions should have one. In addition to interrupting operations, disasters can lead to data loss, which can be caused by data center errors, server damage or cyber-attacks.

We provide managed services that minimize downtime and data loss through fast and reliable recovery of physical, virtual and AWS cloud-based servers. We also have customized solutions that managed services cannot cover.
Benefits
Protect the institution from general failures in computer services
Minimize the risks generated by the lack of services
Guarantee access to information
Maintain availability of computing resources
Minimize wrong decision making when a disaster occurs
Continuous attention to customers, suppliers, shareholders, collaborators
Successful recovery capacity
---
The first step to a disaster recovery strategy is to have redundant backups and workload components. Establish recovery time and recovery point objectives themselves that are set based on the location and function of the workload resources and data.

It is important to use defined recovery strategies to meet recovery objectives, test the disaster recovery implementation (to validate the implementation test regularly). Manage configuration drift in the DR site or region: Ensure that your infrastructure, data and configuration are in your DR site or region as needed. With AWS services set up automatic recovery.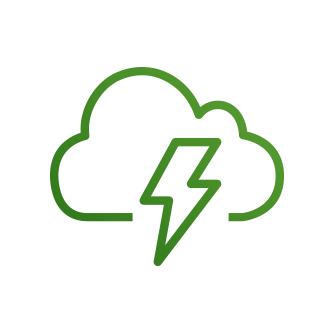 Services like AWS Elastic Disaster Recovery (AWS DRS) minimizes downtime and data loss with fast, reliable recovery of on-premises and cloud-based applications through affordable storage, minimal compute, and recovery to a given moment. Reduce your costs by eliminating idle recovery site resources, and only pay for your entire disaster recovery site when needed.