At Mxmart we have the experience in migrating On Premises servers or other public or private clouds to AWS, in the generation of disaster recovery and in the implementation of the lift and shift strategy.
Advantages of server infrastructure modernization
Reduction in licensing costs
Pay-per-use
Enabling solutions in less time
Disaster recovery
Multiple computing capabilities
Optimization
---
Framework used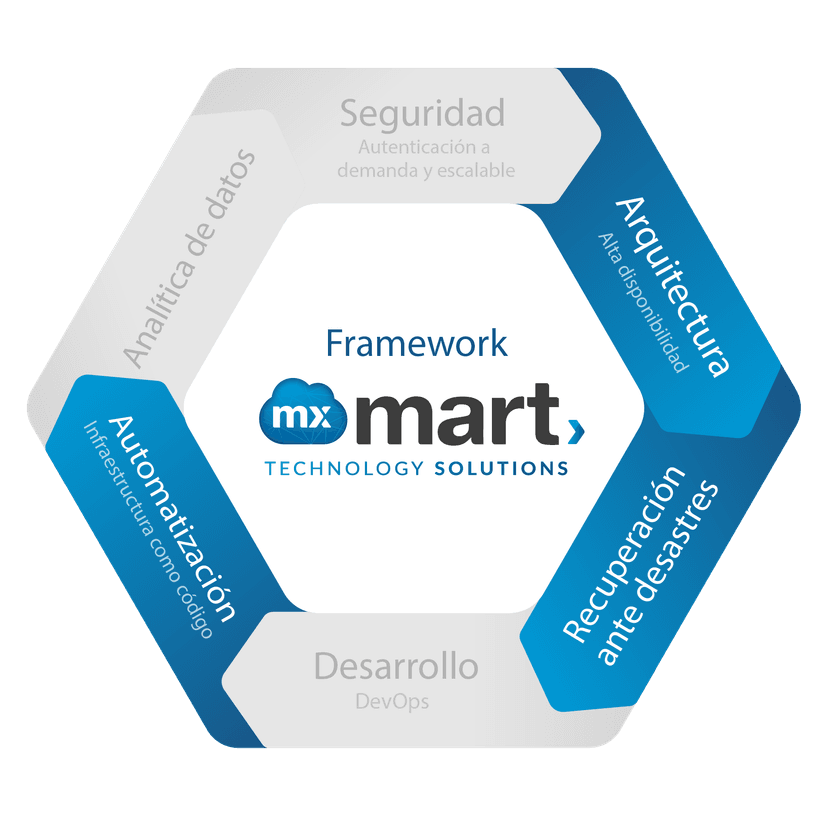 Types of migrations
Public Cloud
IT model whose computing services and infrastructure are managed by an external provider and shared with several organizations through the public Internet network.
Private Cloud
Unlike the public cloud, a private cloud uses dedicated and proprietary computing resources; therefore, only one organization hosts and manages the system.
Hybrid Cloud
A model that combines at least one private cloud and at least one public cloud, which interact to provide a flexible set of cloud computing services.
Multi-Cloud
Is the use of multiple cloud computing and storage services from different providers in a single heterogeneous architecture to enhance the capabilities and cost of cloud infrastructure.